Sustainability
Sustainability in biomedical research
Climate change and the need for sustainable, technological developments are the greatest challenges facing humanity in the coming decades. To address these issues, in 2015 the United Nations have established 17 Sustainable Development Goals. Anthropogenic climate change will not only affect everyone personally in the coming years, it will also reinforce the need to become more sustainablein our daily research. In our group, we are addressing some of these goals.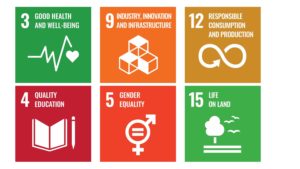 Sustainable use of resources in the laboratory, but also new research projects dealing with aspects of sustainability, have become increasingly important in recent years.
To give these topics the necessary attention, we published a review article on sustainability in biological research in the Journal of Controlled Release.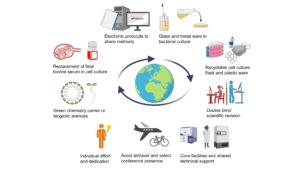 https://doi.org/10.1016/j.jconrel.2023.01.045